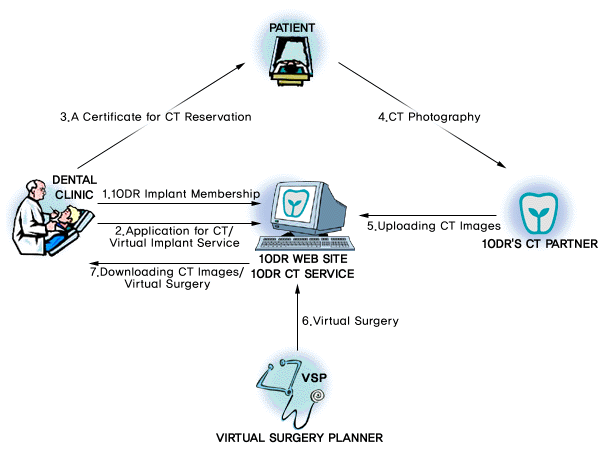 Log on to 10DR's website (www.10dr.com) to sign up for 10DR membership.

Make an arrangement for your patient's CT photography and, if necessary, apply for virtual surgery service as well.

Upon your application, a certificate for CT reservation is printed out, and then handed out to your patient.

On the appointed day, your patient visits the designated 10DR CT Partner with the certificate to receive a CT service.

Upon the completion of CT photography, the 10DR CT Partner uploads your patient's CT images onto 10DR CT Service

A Virtual Surgery Planner downloads the images from 10DR CT Service, performs virtual surgery and registers its outcome back on 10DR CT Service.

Download your patient's CT images and/or virtual surgery from 10DR CT Service.